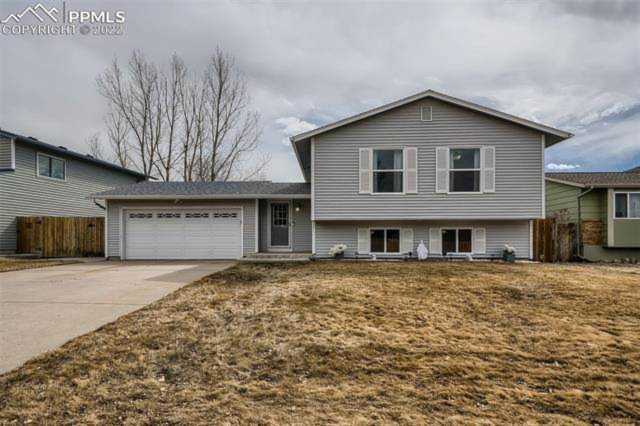 7245 Grand Valley at AUCTION Saturday April 9, 2022 at 1:00pm
NEWER WINDOWS*NEWER ROOF*NEWER SIDING* This home is move in ready. Some minor updates needed. Great backyard with large shed and covered patio. Granite countertops, Nice kitchen cabinets, Large Living room, and Family room.
Click on image for auction proprty flyer with details and terms and conditions

ARE YOU AN AGENT?
1) Download the registration (see link in RED).
2) Fill the form out completely, scan it and email it to [email protected]
3) Include your client's earnest money proof of funds or pre-approval information at least 24 hours prior to the auction as described below in TERMS AND CONDITIONS
AGENT REGISTRATION and instructions Click HERE.

DO YOU WANT TO BID? All bidders must be registered even if represented by an agent.
1) Click on the link below and register to bid
2) Get your proof of funds for earnest money letter or pre-approval letter to your agent or if you do not have an agent, e-mail it directly to [email protected] at least 24 hours prior to the auction as described below in TERMS AND CONDITIONS
BIDDER REGISTRATION Click HERE (You will be re-directed to the site of our auction partner Pamela Rose Auction)
TERMS AND CONDITIONS ONLINE and LIVE ON-SITE AUCTIONS:
AUCTION REGISTRATION: The online registration is available at www.trustedrealestateguide.com under AUCTIONS and will need to be completed 24 hours prior to the date of auction. You must provide proof of funds from your bank that you have sufficient funds to cover the required earnest money down payment before you receive a bid number. This may be accomplished by emailing [email protected] Proof of funds consists of a copy or original of a current bank statement or brokerage statement in bidder's name showing sufficient funds for a $4,500 earnest money deposit. A pre-approval letter from a mortgage institution will also be accepted. FREE pre-approvals available through Benton Capital. Contact Mike Benton (719) 331-5443 for more information.
EARNEST MONEY REQUIREMENT: Winning bidders must deliver earnest money via wire transfer or check to Empire Title, immediately following the auction, in the amount of $4,500. Empire Title will provide wiring instructions. The successful bidder will be notified immediately following the closing of the auction and Purchaser needs to sign and return purchase contracts as soon as possible and no later than 48 hours post auction via electronic signature or in person. Balance will be paid in full at closing on or before Wednesday, May 10, 2022.
TITLE: A guaranteed certificate of title will be provided at Seller's expense giving marketable title subject to existing easements and restrictions. The Title Company will be Empire Title 5555 Tech Center Dr #110 80919; Office: (719) 884-5300
DOCUMENTS AVAILABLE: See online for available documents.
BROKER PARTICIPATION: Broker participation is welcomed - call for registration forms and guidelines at 719-482-8554 or obtain online under AUCTION.
BUYER'S PREMIUM: Properties will be sold with a two (2%) percent auction fee. The final bid amount plus buyer's premium equals the final purchase price. Buyer's Agents will be paid 3% will be on the final bid amount excluding the auction fee.
BIDDING: Buyers are responsible to confirm their bids for accuracy. Offers are welcome to be submitted prior to date of auction. Visit website for all bidding options. All bids must be submitted using the online bidding system. Buyers are responsible to confirm their bids for accuracy. Selecting the Bids tab at any time may do this. Bidders will receive outbid notifications via email up until the last day of the auction, after which time you must log in to the bidding site to confirm your bids. Auctioneer is providing internet bidding as a service to Buyer using a Third Party Bidding System. Under no circumstances shall Buyer hold Auctioneer liable for system failures resulting in Buyer's bid not being properly submitted.
AGENCY: Auctioneer is a seller's agent.
WEBSITE UPDATES: Please refer to the website for updated information on occupancy, rents, or changes at www.trustedrealestateguide.com.
DISCLAIMER: Announcements made day of auction take precedence over printed materials. All information in this brochure was derived from sources believed to be correct, but is not guaranteed. All property dimensions are only approximations. Buyers shall rely entirely on their own judgment and inspection of property and records. Seller reserves the right to accept offer prior to day of auction.